My writing often happens behind the scenes, where I'm working under an NDA (Non-Disclosure Agreement). So there's a lot I've done with big brands that I can't tell you about – but here are some tasters I can share.
The Tony Voice Award
To support the roll out of British Gas's new tone of voice, I created the 'Tony Voice Award', a monthly prize celebrating tone of voice. Not just customer facing stuff, inside their four walls too – top notch brief writing, a quirky out of office, 'Simply Human' emails… and showcased it at our monthly marketing meeting.

Talking money, pensions, life and death
A multinational financial services group were refreshing their brand in 2017. As part of that project, I mapped out new customer journeys, and re-wrote hundreds of letters, as well as legal and compliance messages. Our work got the green light from the FCA (Financial Conduct Authority), who'd given them (not just them) a kick up them bum, to make sure their communications were clear, and not misleading.

Race day guides
Together with Front Runner Events we've updated the language they use in the race day guides for the Llanelli and Swansea half marathons. I've helped them write more like they speak, stripping out formal turn of phrases and clichés.
Banking on the move
One of the top UK banks needed to update their app, to tie it in with their tone of voice. And make sure they didn't tie themselves in knots with heavily process-y messages. I wrote their app, end-to-end.
me (mobile energy)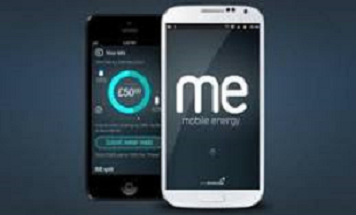 me, created by British Gas, was an app targeting young professionals who were renting. In 2013 I wrote the content from scratch, sat side-by-side with designers working on wireframes, and carved out bespoke customer journeys with business leads.
It was a pioneer for features we now take for granted, like splitting your bills with housemates, and compare your energy bills with friends or people in the same street.